Some people wanted to stop me. Some people wanted to silence my voice. Some people directed a terrible Captain America movie in the early 1990s. But some people are going to have to deal with it, because I'm back with another Dru on Blu, covering up to the end of July 2013.
First up, a few titles that are already available that slipped through the cracks on the last instalment. We'll start with a film I had not heard of, Bad Kids Go to Hell, which is directed by Matthew Spradlin and based on his own graphic novel of the same name. I'll be honest: never heard of either. Judd Nelson's in the movie version, and perhaps not coincidentally the logline reads like The Breakfast Club with a murder twist. According to IMDb, "

On a stormy Saturday afternoon, six students from Crestview Academy begin to meet horrible fates as they serve out their detentions. Is a fellow student to blame, or perhaps Crestview's alleged ghosts are behind the terrible acts?" It's been out on DVD since April 9, 2013. If you see it, let us know what you thought! Hit the jump for more...







Not sure how I missed this one last time, but
LEGO Batman: The Movie: DC Super Heroes Unite
has one colon too many and is out on Blu-ray combo pack and DVD right now (street date was May 21, 2013).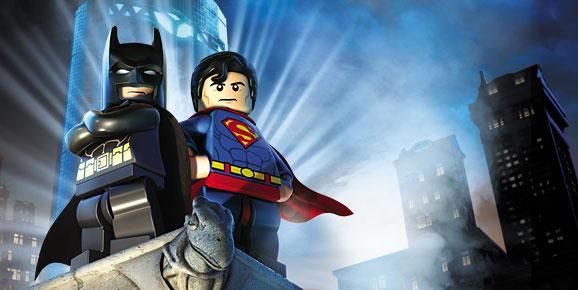 Not sure if this just collects the cut scenes from the recent video game
LEGO Batman 2: DC Super Heroes Unite
(which I have on the Wii) or if it's got some original content. I'm guessing that this is just a cheap way to repurpose content made for the game, so I'd say this is pretty much for the kiddies only, or those who aren't interested in playing the game.
It would seem that
Robot Chicken
's DC Special aired on TV last year. How did I not hear about it until the video release was announced? I guess it didn't make as big a splash as the
Star Wars
specials they made. Or I've just missed it somehow. Anybody seen this thing? Let us know. My lack of research is really starting to show here. Maybe Albert Pyun
was
right about me!
Now
here's
one that I did see, and you can hear a podcast to prove it!
Bullet to the Head
is a Sylvester Stallone vehicle that you wouldn't necessarily describe as "successful," but you could do worse for a mindless actioner if you're in the mood, as Dave often is, for mid-90s DTV level content. If you want more details, listen to the
One Shot
that Andrew and I recorded when
Bullet
was still in theatres!
And finally something that I'm looking forward to! Justice League: The Flashpoint Paradox gets a lot of the DC Animated Universe players back together (including Kevin Conroy as Batman, which is all you really needed to hear, right?) for the kind of team-up picture that Warner Bros' live action division can't seem to figure out. There's a trailer out for this bad boy, and while I can't say that it really gets my blood pumping all that much, these DC Animated features are always worth a look, even if they don't always demand repeat viewings. Here's hoping that this is one of the high points. I don't think I read Geoff Johns' Flashpoint arc (though I might have and am just forgetting), but it's good to see The Flash finally getting his due. I know that they tried to make a Flash solo outing a while back, but even the Animated division couldn't make it happen. Poor Scarlet Speedster! What I really want to see, though, is a two-part adaptation of Blackest Night... THAT would be something!
Summary:
Now available: Bad Kids Go To Hell (DVD)
Now available (May 21, 2013): LEGO Batman: The Movie: DC Super Heroes Unite (Blu-ray + DVD + Ultraviolet or just plain old but inexplicably more expensive DVD)
July 9, 2013: Robot Chicken: DC Special (Blu-ray + Ultraviolet, DVD)
July 16, 2013: Bullet to the Head (Blu-ray + DVD + Ultraviolet)
July 30, 2013: Justice League: The Flashpoint Paradox (Blu-ray + DVD + Ultraviolet, DVD)